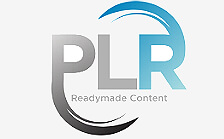 Instantly Download Over 850+ PLR Bundles That Can Be Used to Promote Both Digital and Tangible Products with Your Total PLR Membership!
Would you like to have an entire store's worth of private label rights at your fingertips in a wide variety of niches you could use at any time?
I've been building my PLR Mini Mart store for years, and to date there are over 850 bundles (and growing).  
From the time I used to work as the "ghostwriter to the gurus" - for big players like John Reese, Rich Schefren, Ewen Chia and more - I've learned the vast amount of content it takes to launch a niche site and keep it going.
My PLR store includes packs on niches like marketing, pets, relationships, personal development and self help, health, survival, anti aging and more.
What's great about a store like this is you can use the content to promote a digital product or a tangible one (for the reader or as a gift for someone else). For example, I have several fitness PLR bundles. You can use them to promote fitness info products (your own or someone else's) or promote a wide variety of fitness tangibles, like home gym equipment, protein powder and more.
Instant Access to 100s of PLR Bundles in Dozens of Niches
What Does the Total PLR Membership Include?
The Total PLR Membership is your pass for instant access to everything you see on my PLR Mini Mart store. 
There are over 850 bundles right now (and growing). 
It includes the following:
Full eBooks
Reports
Articles
Product Reviews
Email Autoresponders
Full Content Funnels
Niche Content Outlines
Keyword Packs
Video PLR
...and More!
That's just over $1 per pack and I can't even calculate how cost effective it is per page or per word because the packs range from 5 pages to well over 100 pages in length.
The best thing about this sale is that you know you're getting top quality content and not those cheap, worthless packages of PLR that don't even make sense when you read them. 
Yes! Give Me the Deal That Saves Me a TON of Money and Puts a Whole Store's Worth of Niche Content at My Fingertips!
When you buy it, I'll send you the password information you'll get to instantly access over 850 PLR bundles from my store. 
Note: I'm sorry, but there are no refunds on my PLR membership. I wish I could do it, but it's a long-standing policy of mine. But if you decide to pass up on the offer, I won't hold it against you - we'll still be friends. I promise!
I only have 2 rules for my PLR:
#1 - Don't use my name on it.
#2 - Don't pass along the rights to others.
Tiff 😉