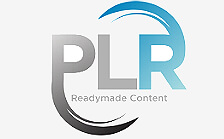 Get 35 Top Quality Empowering Pages of PLR Content Designed to Help Your Audience Take Control of Their Lives!
Boundaries for Personal Satisfaction
Dear Niche Marketer:
No matter what you're teaching online - health, success, relationships, etc., your audience will continue failing unless they have the power to set boundaries in life.
I've developed a bundle of content to enable you to help them in that area. For the dieter who is always being tempted to cheat on their meal plan, they'll now know how to set boundaries with bad influences. For the man or woman always being taken advantage of in work or personal relationships - boundaries will ensure they protect themselves and set themselves up for success. For anyone who has a hard time saying no to friends, family and coworkers - this content will be the boost they need to finally feel confident living life on their own terms. 
I've released a niche PLR bundle of content that teaches the importance of boundaries, how to create them, and the best way to implement them for effectiveness. 
You'll be able to tell your readers how to manage and improve life in many areas - finances, relationships, career, socialization, health and more. 
Why You'll Love My PLR Content!
I'm a hardcore believer in being an ethical seller. While some marketers scrape the Internet and slap up PLR bundles, I take time to thoroughly research my topic and write from scratch. 
I learned many marketing secrets from the top gurus I used to ghostwrite for awhile ago so I have experience with what sells and satisfies readers best.  
I specialize in mostly text-based content, which gives you more words per page rather than free images that you can grab yourself on Pixabay. 
Here's the Mouthwatering Content You'll Get in Your Instant Download File:
I've developed a high quality variety bundle of content for you. These pages are perfect for promoting or selling your own digital or tangible products for personal development.  
There are 35 pages total for just $1 per page. 
You'll be using this content to help your readers stop being pushed around by others and take back control over their lives.  
It includes the following:
Articles
Never Apologize for Having Boundaries in Your Life – 449 words

There Must Be Consequences When Someone Crosses Your Boundaries – 447 words

How to Know If the Boundaries You Set Are Fair – 478 words

Boundaries Make Others Take Personal Responsibility for Their Behavior – 416 words

Stop Letting Others Poison Your Life with Their Toxicity – 441 words

The Right Way to Clearly Communicate Your Boundaries with Others – 414 words

What to Do If You Mistakenly Allow Someone to Cross Your Boundaries – 435 words

Set Boundaries for the Time You Spend with People or on Tasks – 439 words

Set Boundaries on Decision Making and Control of Your Life – 437 words

Set Boundaries for How You Allow Yourself to Be Treated By Others – 426 words

Make Sure You Have Boundaries for Your Finances – 493 words

How to Set Boundaries with a Demanding Boss – 440 words

Set and Maintain Boundaries with Controlling Coworkers – 407 words

The Proper Way to Set Boundaries with Clients and Customers – 404 words

What Should the Boundaries Look Like with a Significant Other or Spouse? – 442 words

Parents Need to Set Boundaries with Their Children – 424 words

Sometimes, It's Necessary to Have Boundaries with Friends or Neighbors – 424 words

Which Boundaries Should You Have with Strangers? – 425 words

How to Set Boundaries with Overbearing Parents and Siblings – 458 words

Evaluate Your Own Behaviors to See If You Cross Boundaries, Too – 422 words
Lead Magnet: Achieve Personal Satisfaction By Setting Boundaries
This 2,123-word, 5-page report starts with an introduction and then covers the following:
Why Too Few People Have or Respect Boundaries

Knowing When It's Time to Regain Control Over Your Life

First Steps in Setting Proper Boundaries

Dealing with the Fallout of Having Good Boundaries

Making the Most of Your Newfound Control
Email Series
Email #1: Who Is Most in Need of Setting Boundaries? - 429 words

Email #2: What Do You Say to Someone When Implementing a Boundary? - 523 words

Email #3: When Boundaries Are Crossed, What Should Your Reaction Be? - 409 words

Email #4: Why It's Hard for Others to Accept Your Boundaries - 445 words

Email #5: How to Set Boundaries and Maintain an Amicable Relationship with Others - 417 words
Product Reviews
No Guilt, No Games, No Drama: The 7 Keys to Smarter Boundaries - 418 words

Boundaries: Where You End and I Begin - 413 words

Where to Draw the Line: How to Set Healthy Boundaries Every Day - 436 words

Boundaries: When to Say Yes, How to Say No To Take Control of Your Life - 422 words

Crucial Conversations Tools for Talking When Stakes Are High - 418 words
I've been writing professionally for 20 years now, so I know how to research, slant and create unique content from scratch. For the average person, this task is such a struggle, but I've done all the hard work for you.
I spent hours pouring over recent news, trends and ideas to bring this content pack to fruition for you. And just $1 per page, it's not just a good deal - it's a steal! There's no way you could get this kind of quality writing on a freelance gig site for this price. 
Here's a Short Excerpt from 1 of the Articles:
What Can You Do With This Content?
You can use it on your blog. Posting fresh, top quality content helps you attract readers and get engagement and this content will definitely serve that purpose.
You can use it in email autoresponders. If you want to cater to your list of subscribers, there's no better way to do it than by sending them a series of well thought out articles.
You can compile it into a report. Do you need a gift for your subscribers to read, or a bonus report for something else you're selling or promoting? Turn these articles into a PDF for your audience to read.
You can turn it into an info product. If you prefer to sell the content, you can turn it into a PDF and make it an info product as part of your line of eBooks.
You can engage readers on social media with it. Cut it up or use it in full on sites like Facebook, Twitter, and more so you can begin interacting with a like-minded audience.
Turn it into multi media. Use the content as a transcript to turn it into a podcast series or a YouTube series, depending on whether you want to use audio or video.
...And so much more!
Order Now to Instantly Access Your Content!
For those who buy it, you get the opportunity to upgrade your order with another package that includes 21 bundles of personal development content from my store. 
I only have 2 rules for my PLR:
#1 - Don't use my name on it.
#2 - Don't pass along the rights to others.
Note: I'm sorry, but I don't offer any refunds on my PLR. I've taken extreme care to ensure I've detailed everything you're going to receive and I've also shared an excerpt with you so you can judge for yourself. But don't worry, if you choose to pass up this amazing offer, we'll still be friends - I promise! 
Tiff 😉
P.S. Why not freshen up your blog, offer your subscribers something new and level up with your branding? 
P.P.S. You're going to love how well-written this PLR is - in fact, you might hate the thought of changing a single word, and you don't have to!